Facilities at recreational park De Scherpenhof
A stay at recreation park De Scherpenhof offers you an active and sporty holiday. The park has 2 all-weather tennis courts, a table tennis table, a large outdoor playground with more than 15 play sets, a sunbathing lawn, go-karts and an arcade with video games.

Children up to 12 years can enjoy themselves all day at the indoor playground, Play City. De Scherpenhof provides a fun entertainment program for the children during the school holidays. Water sports activities can be practiced at the private harbor and the natural recreational lake. There are many beautiful biking and hiking trails at the beautiful Hoge Veluwe near Apeldoorn. The park offers a lot of choices for food and drinks. You can enjoy great food at the various bars and restaurants.

You can enjoy a nice drink at the pub. At the end of a great day you can relax in your cozy accommodation at the park. For large groups there's a spacious bungalow for twelve people. The campsites are equipped with a water tap and a 4 Ampère power connection. At the special fishing spots you can cast your fishing rod directly in the IJssel river in front of your caravan or tent.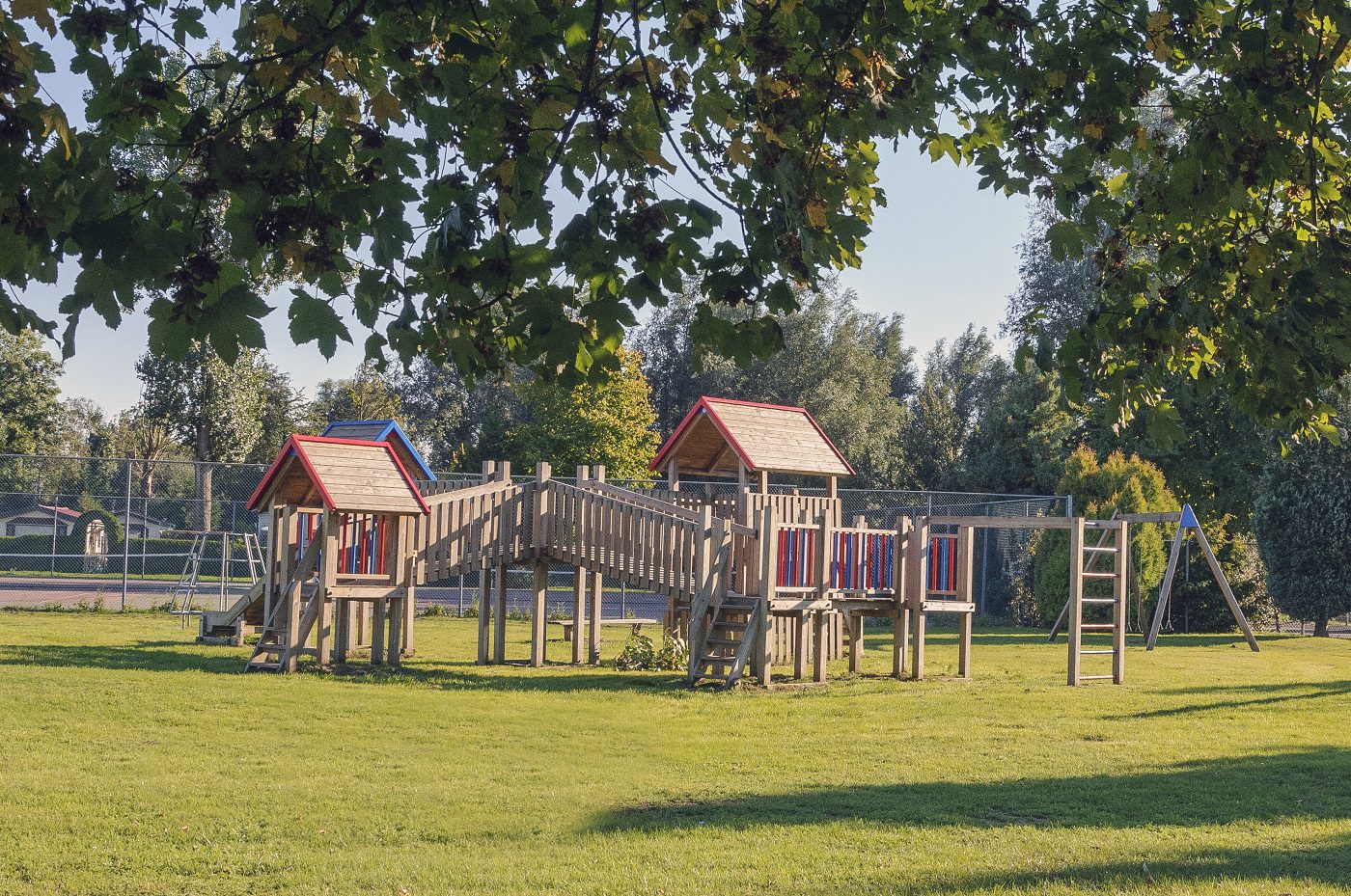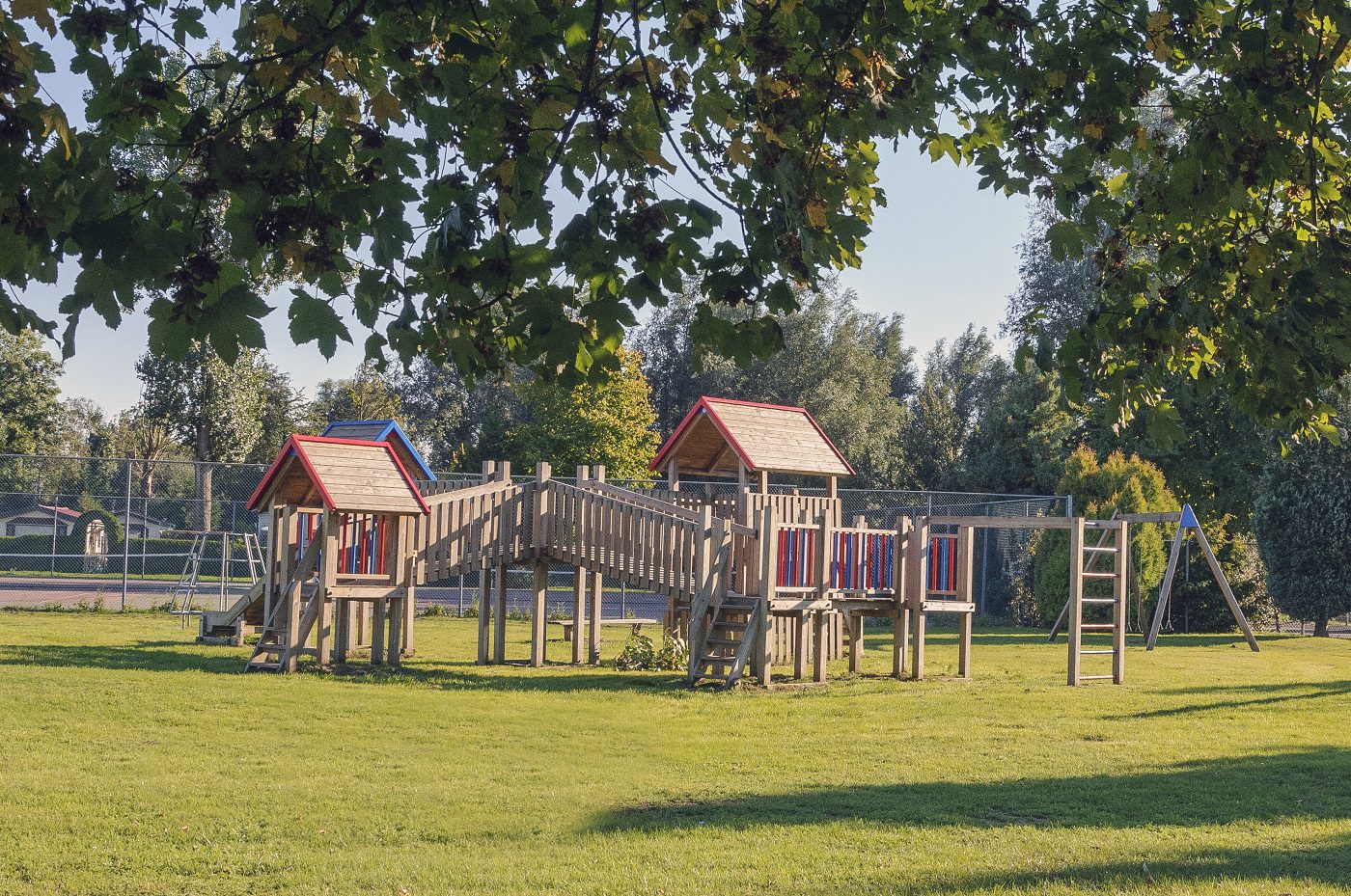 • Indoor pool with separate toddler pool
• Outdoor pool with separate toddler pool
• Sauna and steam bath
• Recreational lake with beach
• Marina
• Indoor play paradise Play City
• Outdoor playground with playing equipment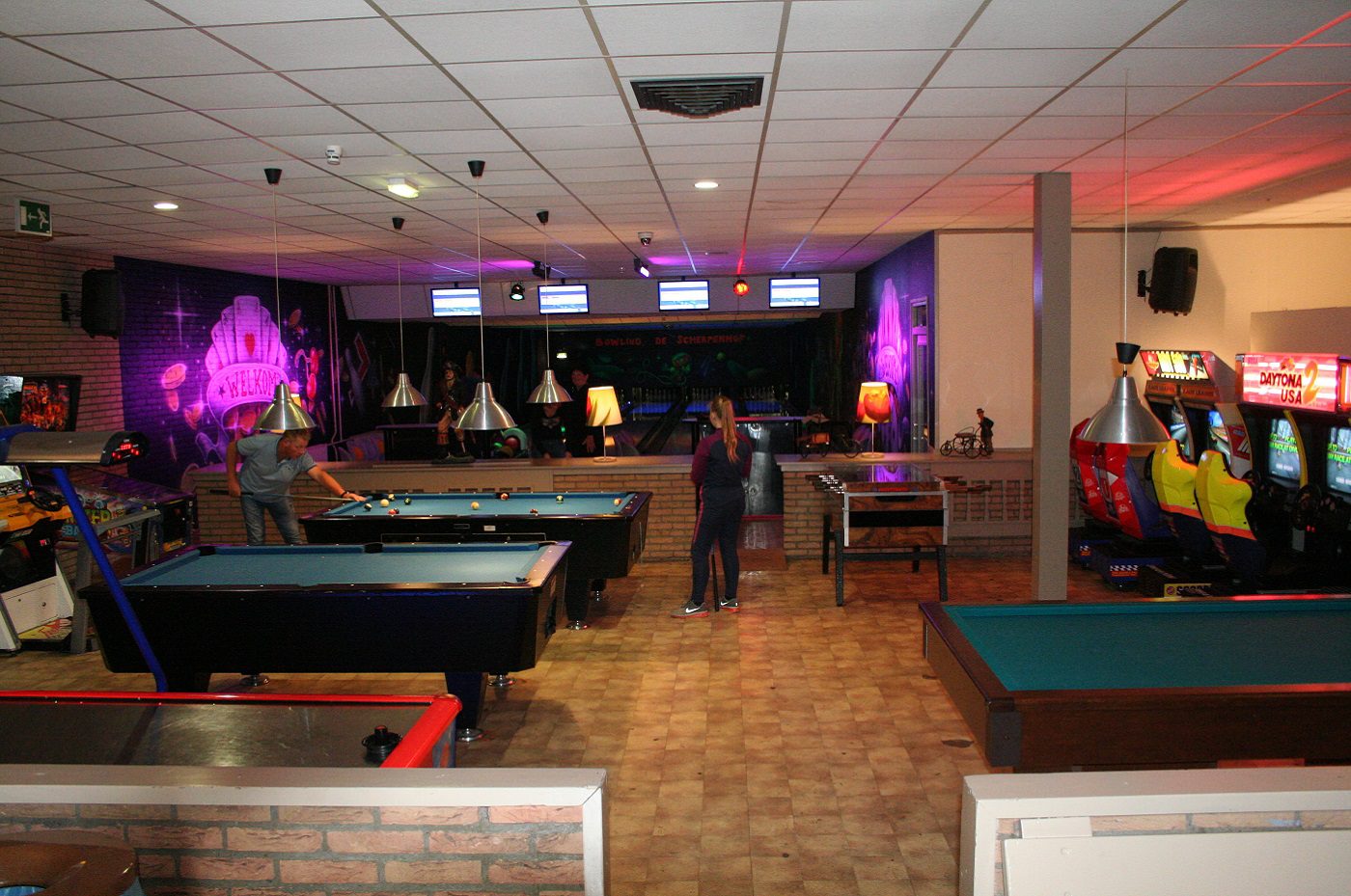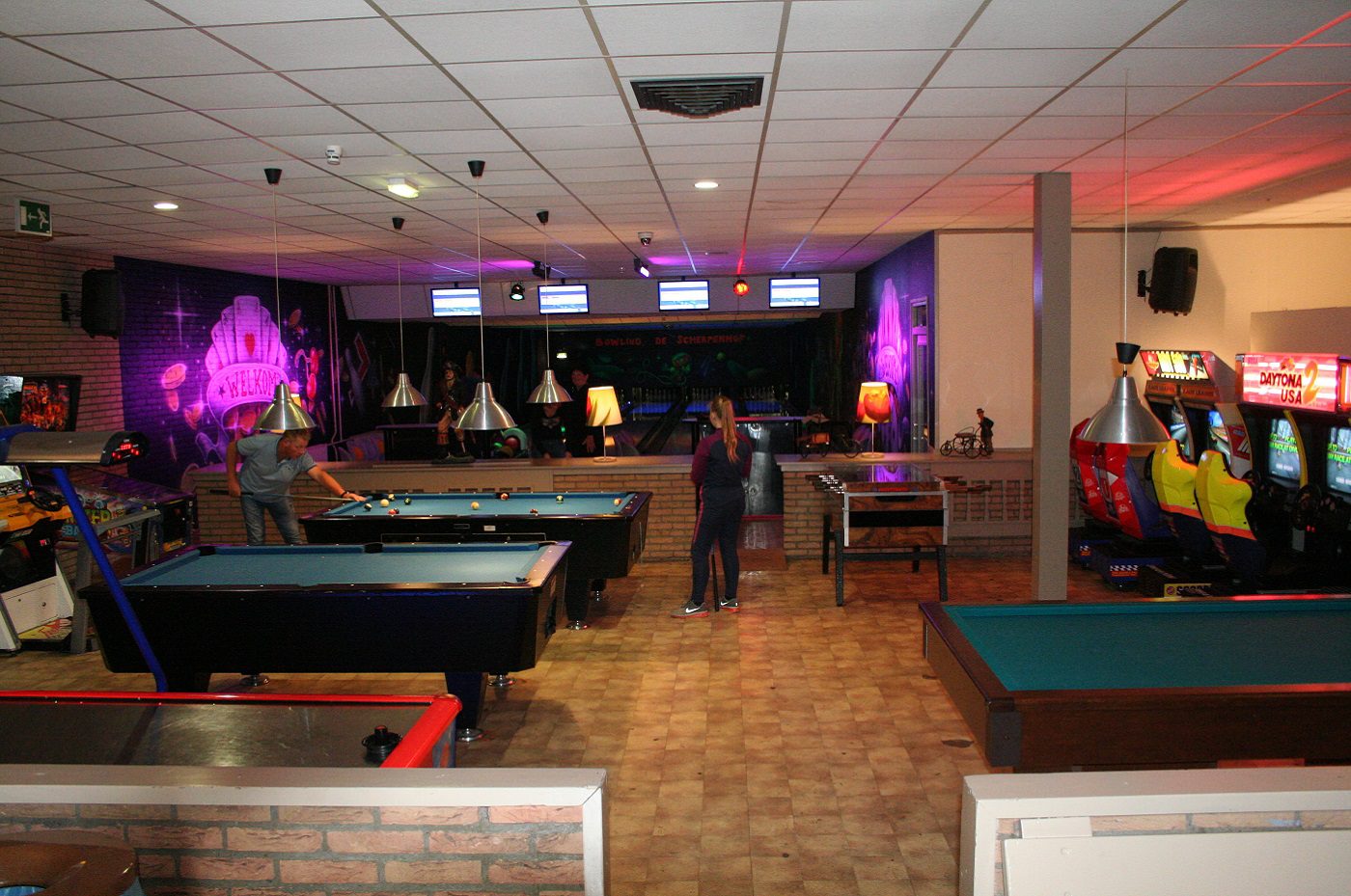 • Tennis courts
• Ping pong tables
• Jeu de Boules court
• Game hall
• Bowling alley
• Kids club Holly (during Dutch holiday periods)
• Hangout spot Chillzz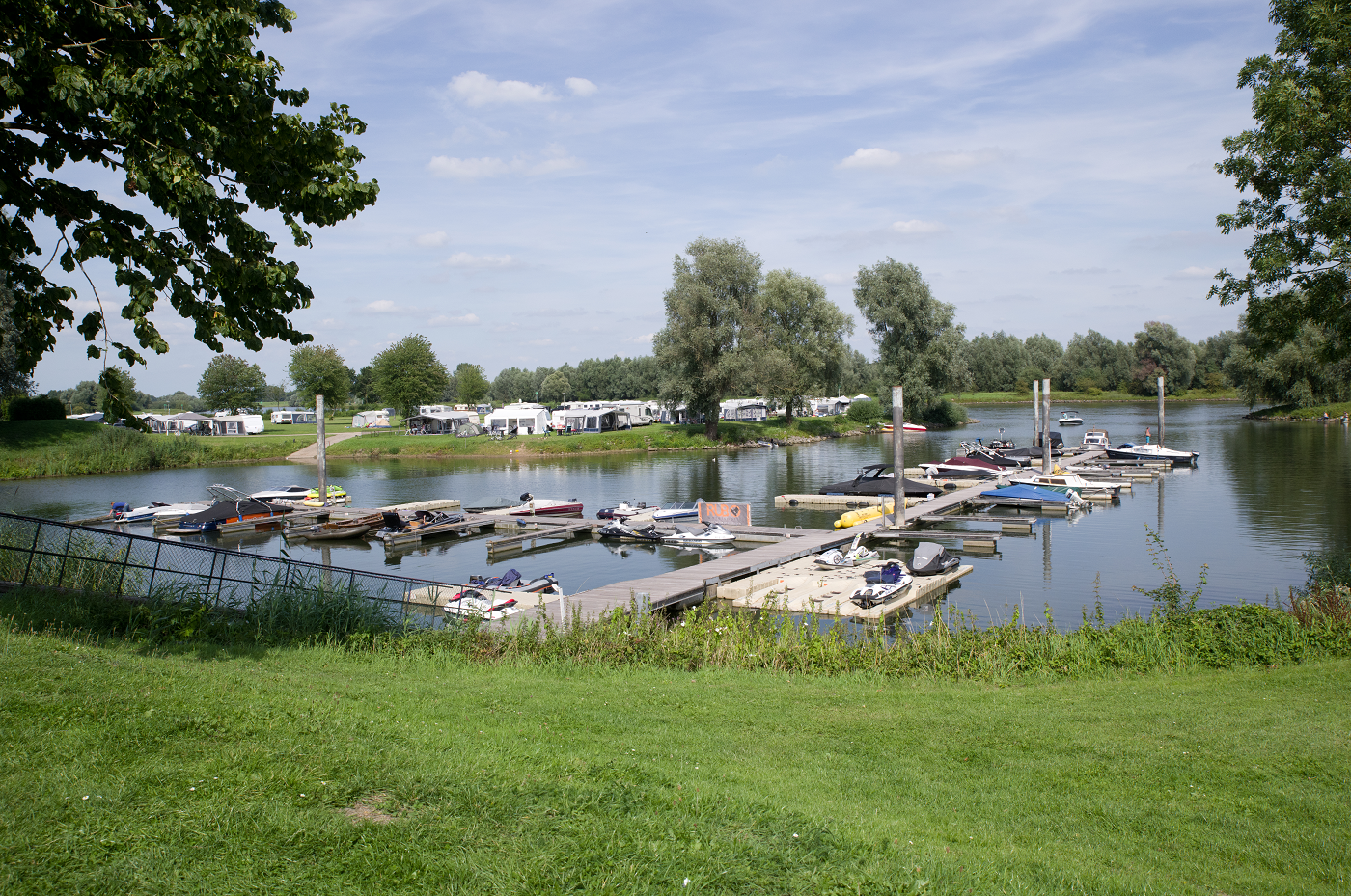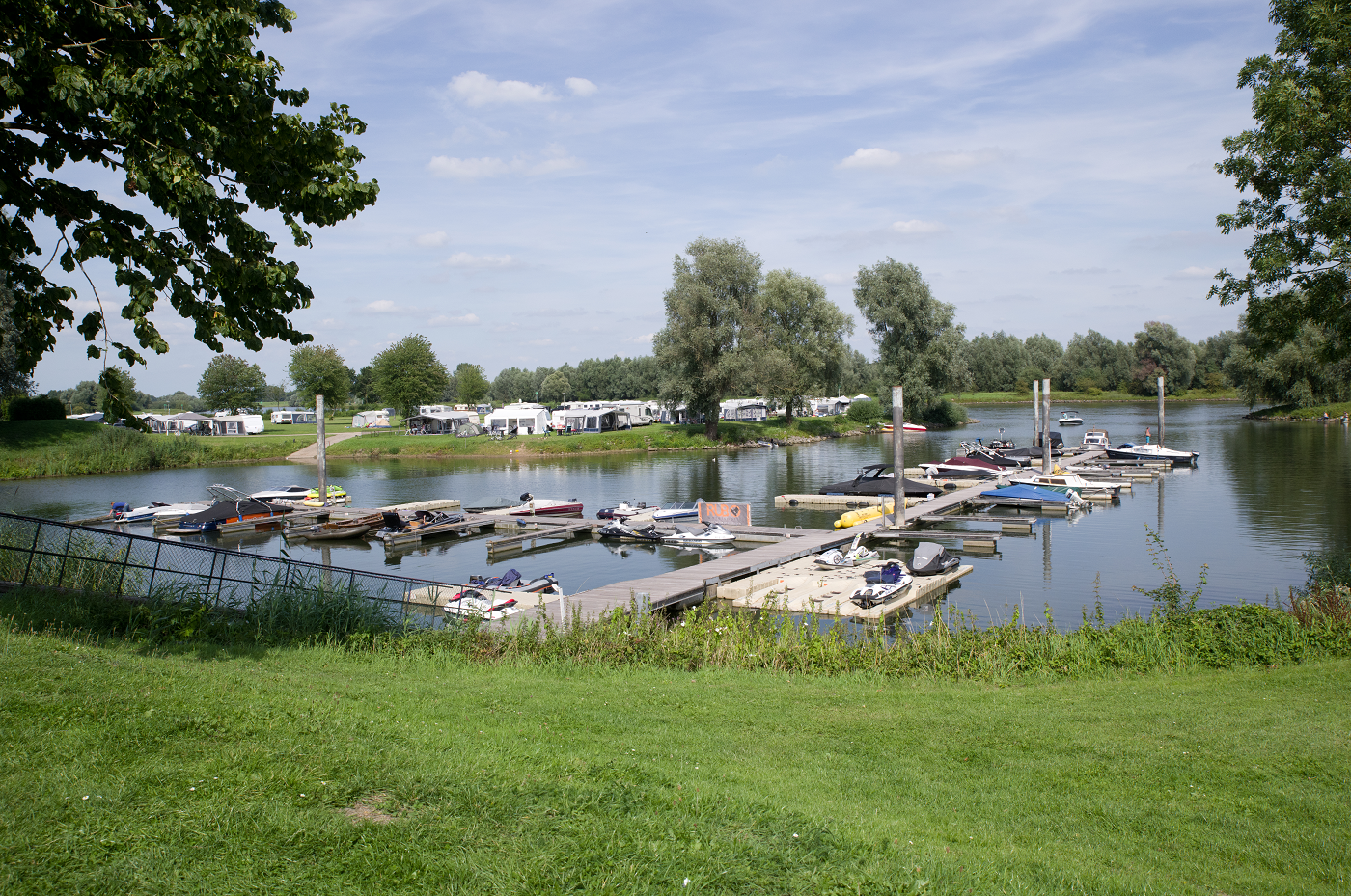 • Snack bar
• 2 pubs
• 2 restaurants
• Party hall up to 250 persons
• Laundromat
Book a vacation at the Scherpenhof
There is a fun and friendly recreation team every year. They compile a great program for the kids during the holiday periods. The program is available at the reception. There are many fun activities on the program such as: arts and crafts mornings, sports and play afternoons, soccer tournaments, children's bingo, fright night and of course the fun ride around the camping with the little train. The recreation team is present from Monday to Saturday and if there are any changes they will announce them in advance. Download the Scherpenhof app to keep up-to-date with the children's program. (Important: there will be an amended program if occupation is low)
This large playground is divided over multiple floors. The children will come across a lot of fun play equipment while climbing around. They can glide off the slides of different shapes and sizes, and play in the large ball pit. The paradise also has facilities such as monkey bridges, large Lego blocks, toboggan runs, ball cannons, and a soft play corner for the littlest ones. If you're lucky you will see the mascot of Play City as well, don't forget to give him a big hug and take a photo with him. As guest in the bungalows and chalets of De Scherpenhof you get free access to Play City, for Camping guests there's a discount on the admission fee!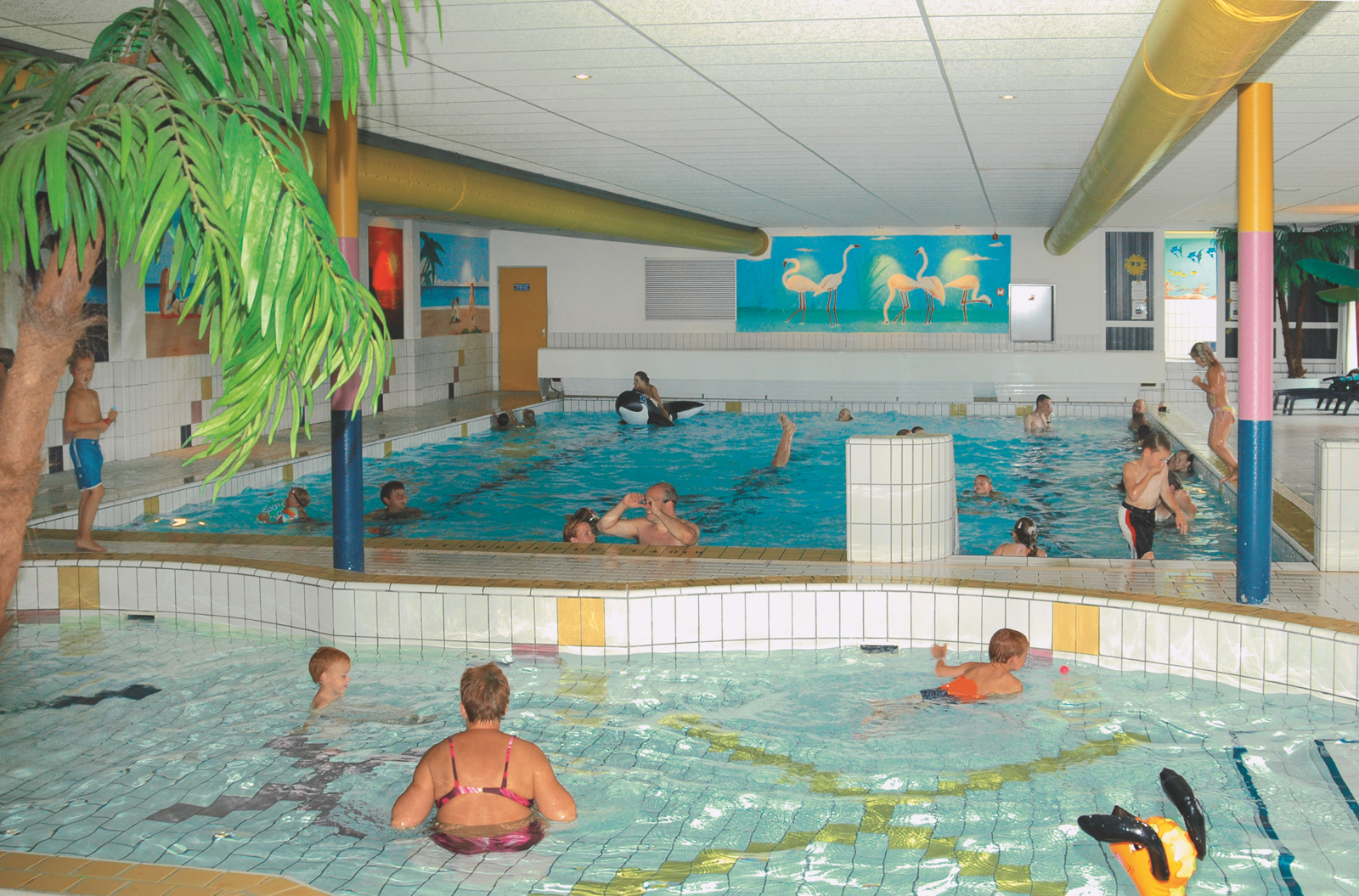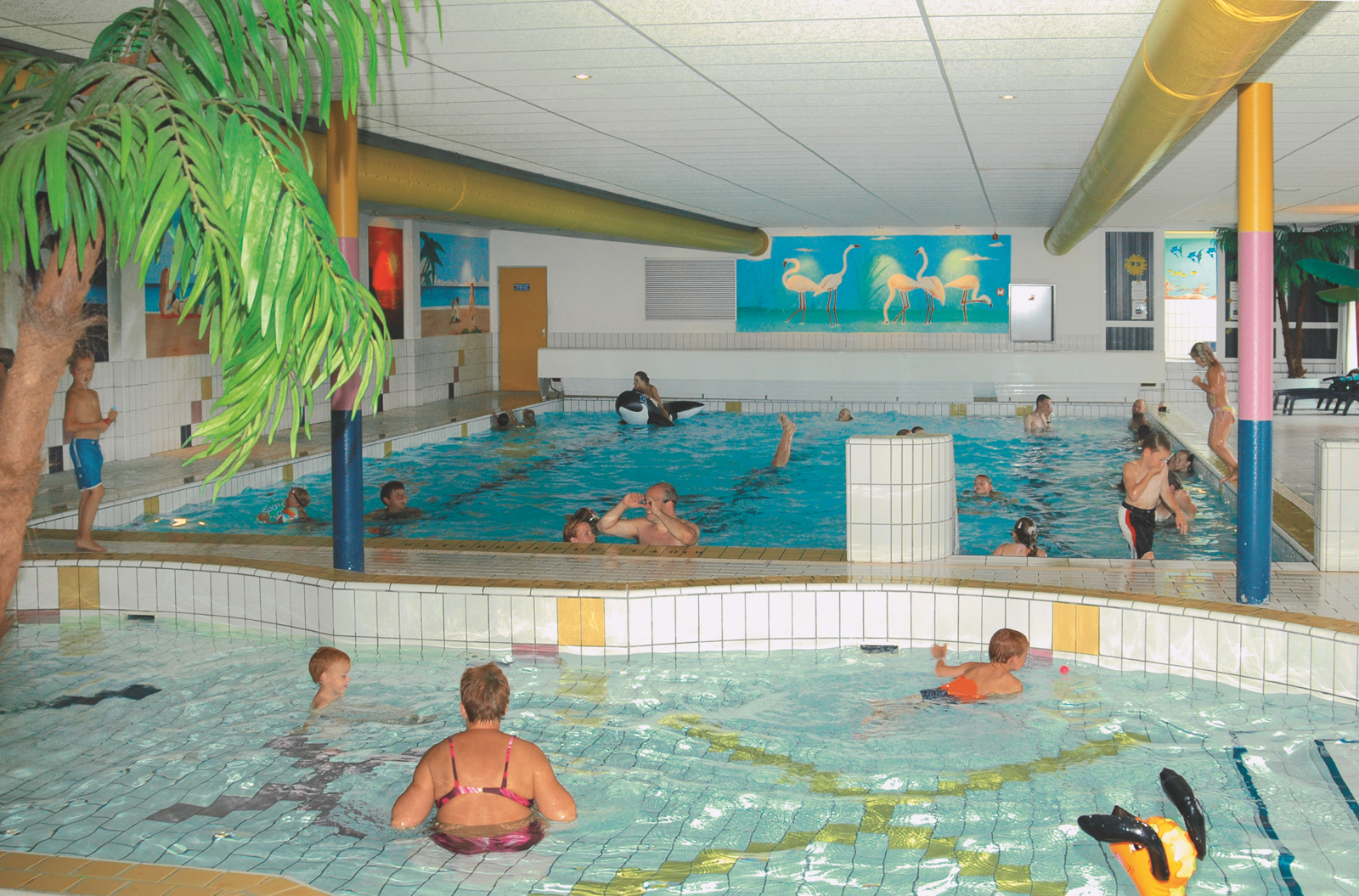 Swimming pools
You can go for a lovely swim in the heated indoor pool. There is a separate section for the little ones. In the summer months you can participate in activities such as water aerobics and diving lessons.
The large outdoor pool is the perfect place if you want to sun tan. You can lay down your towel there after a swim and enjoy the sun. The outdoor pool has a separate paddling pool as well, so the little ones can also enjoy a day at the pool.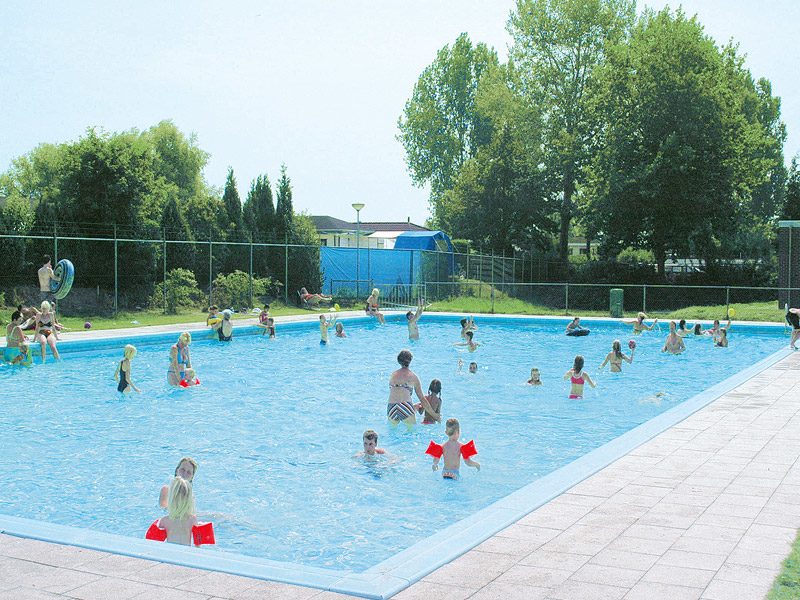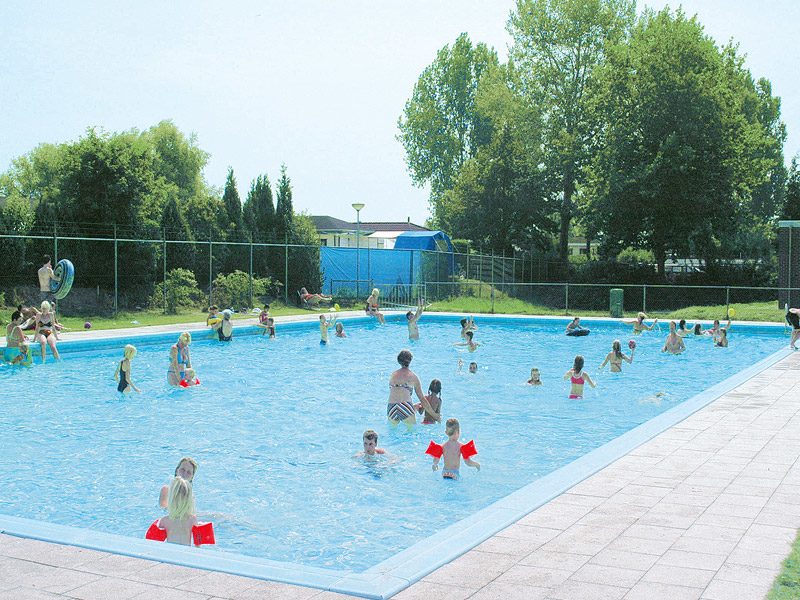 Outdoor pool
If you want to suntan, then the outdoor pool is the perfect place. You can put your towel down after a swim and enjoy the sunshine. The outdoor pool also has a separate toddler pool, so even the littlest ones can enjoy a day at the pool. The pools are open every day in the high season from 11 am to 7 pm. The opening times of the outdoor pool are limited in the low season.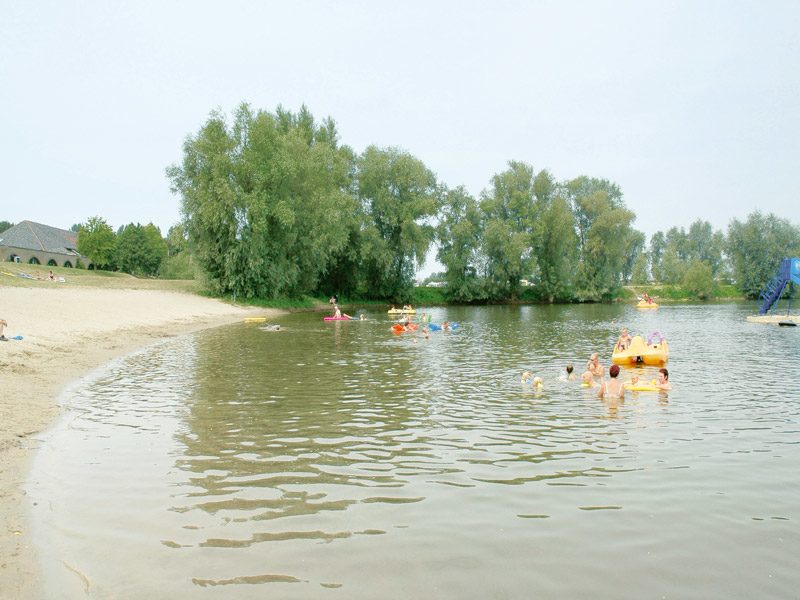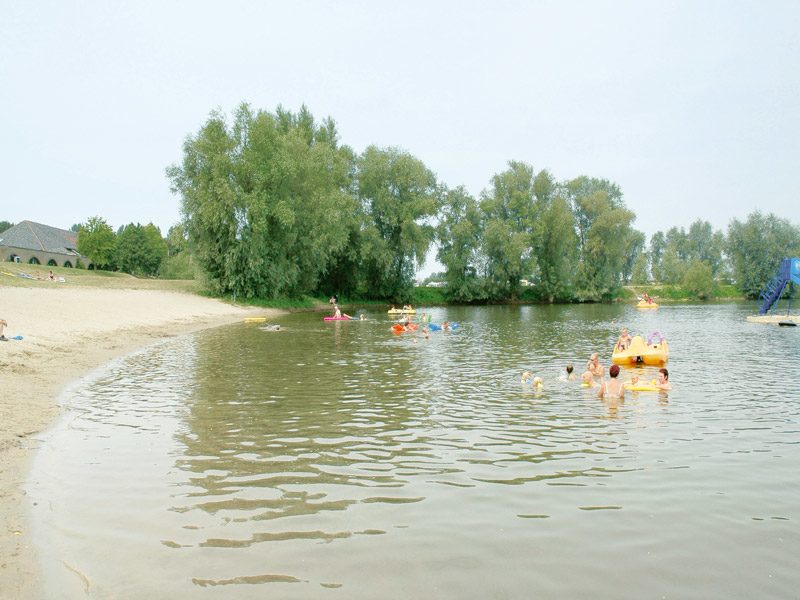 Recreational lake
In addition to the swimming pools, the park also has a harbor and a natural recreational lake. The natural recreational lake has a large sandy beach. Here you can sunbathe or build sand castles during the summer months. There are also special spaces at the recreational lake for holiday goers who want to cast their fishing rod.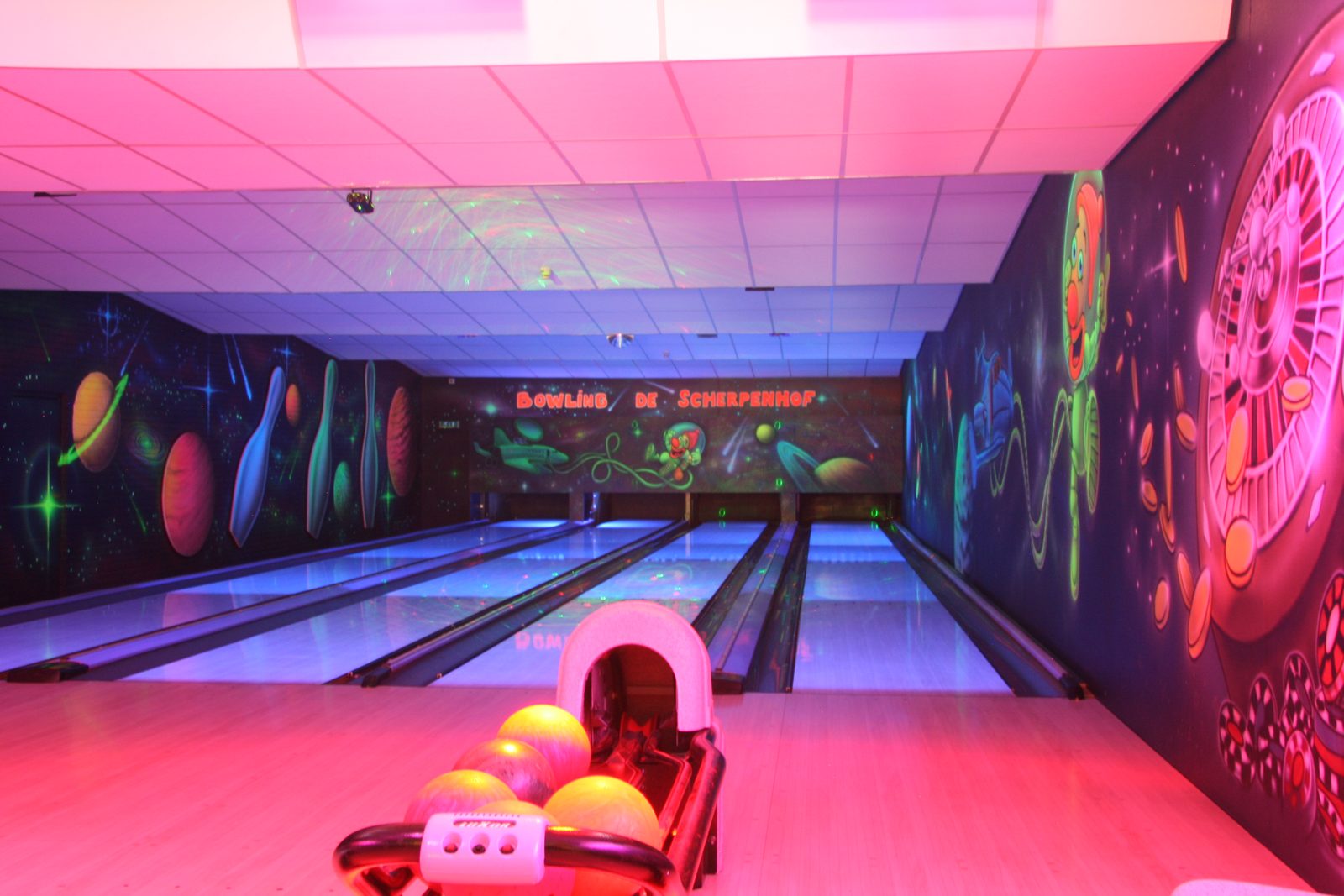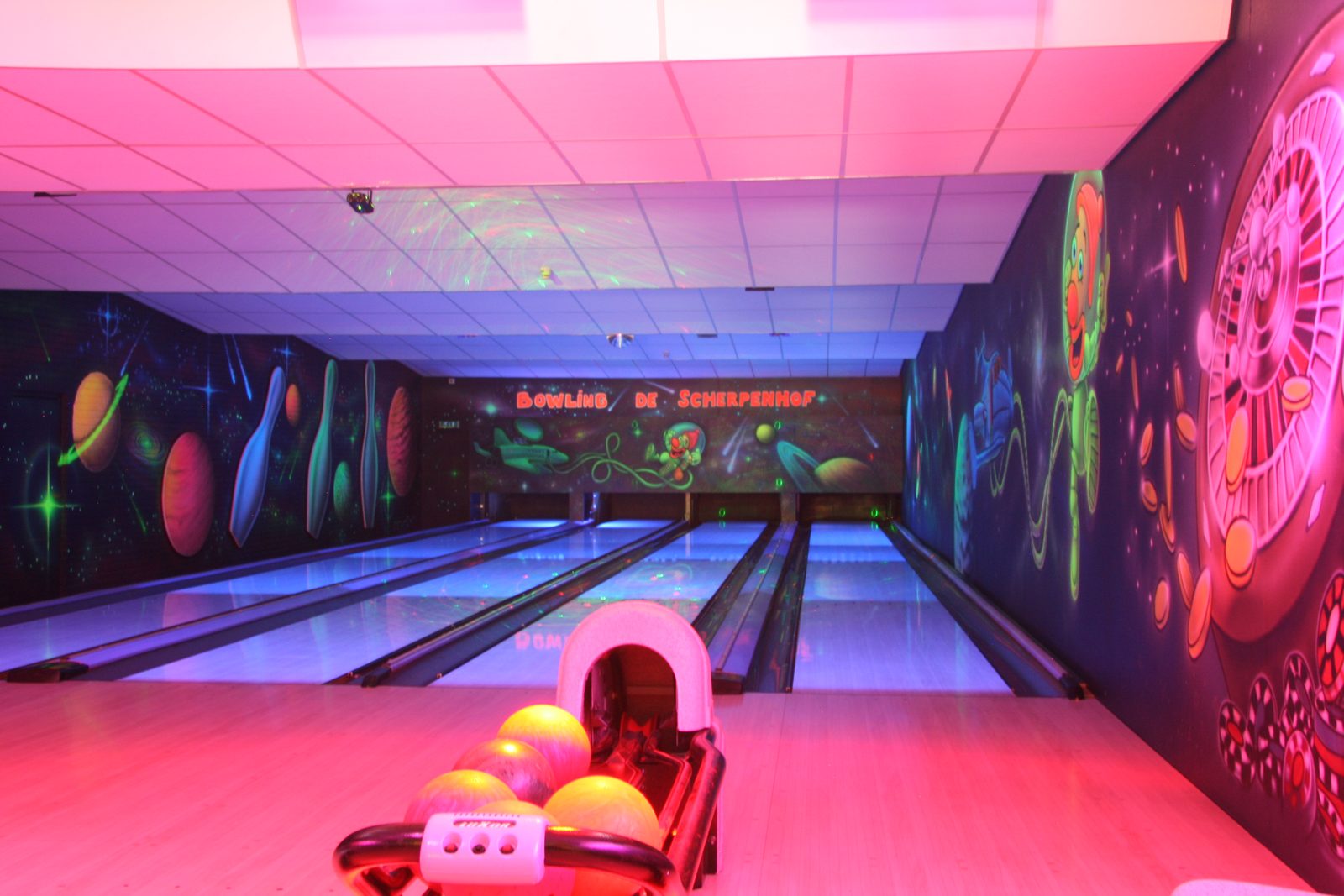 Bowling
Bowling De Scherpenhof is the place to be for the whole family. You can come to us for almost all types of fun and entertainment. We offer an atmospheric bar, restaurant, snack bar, 4 bowling alleys and an amusement corner. Our bowling alleys have black light and disco lights, electronic scoreboards and good music, which make them perfect for a fun afternoon or evening out.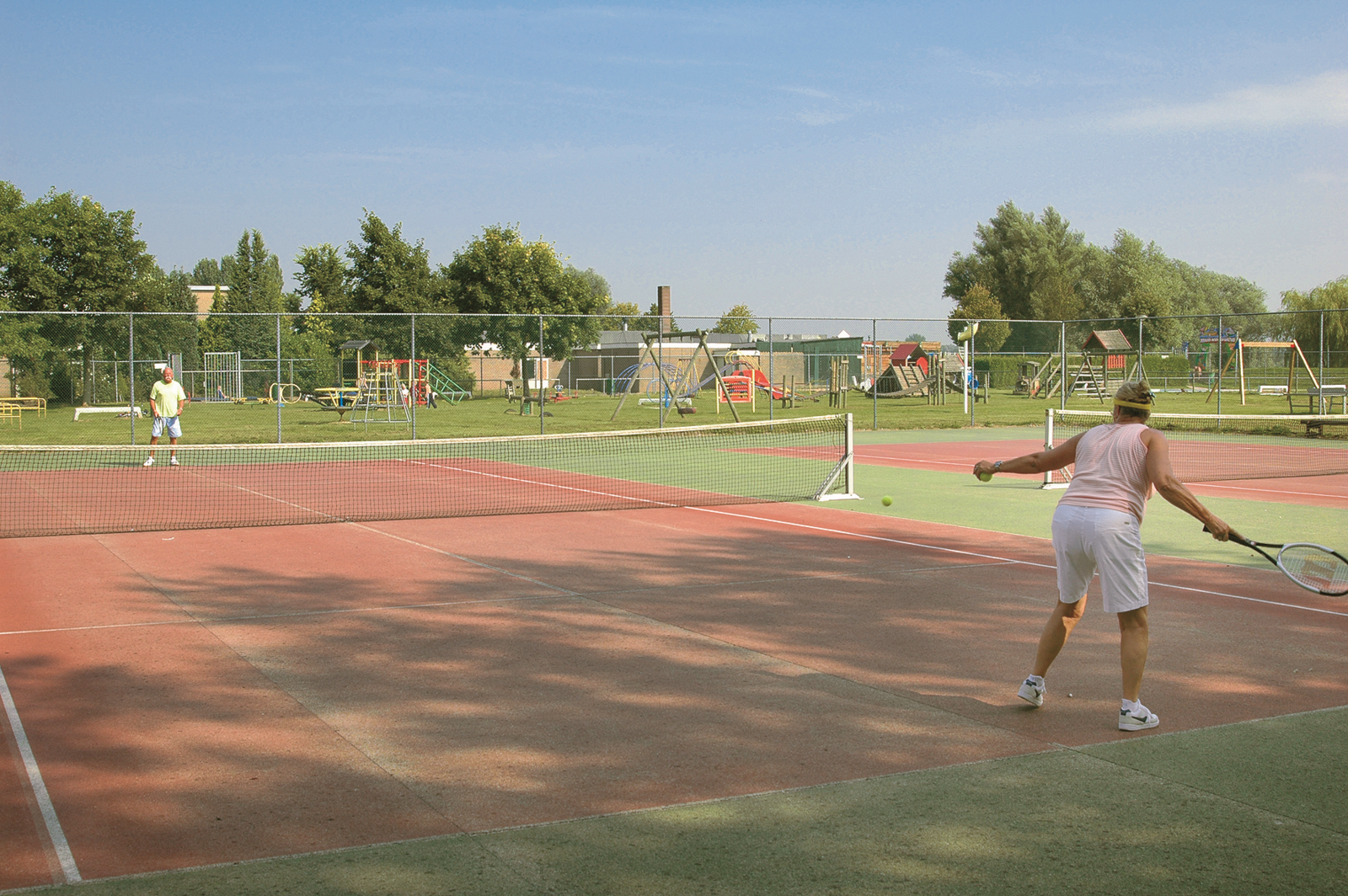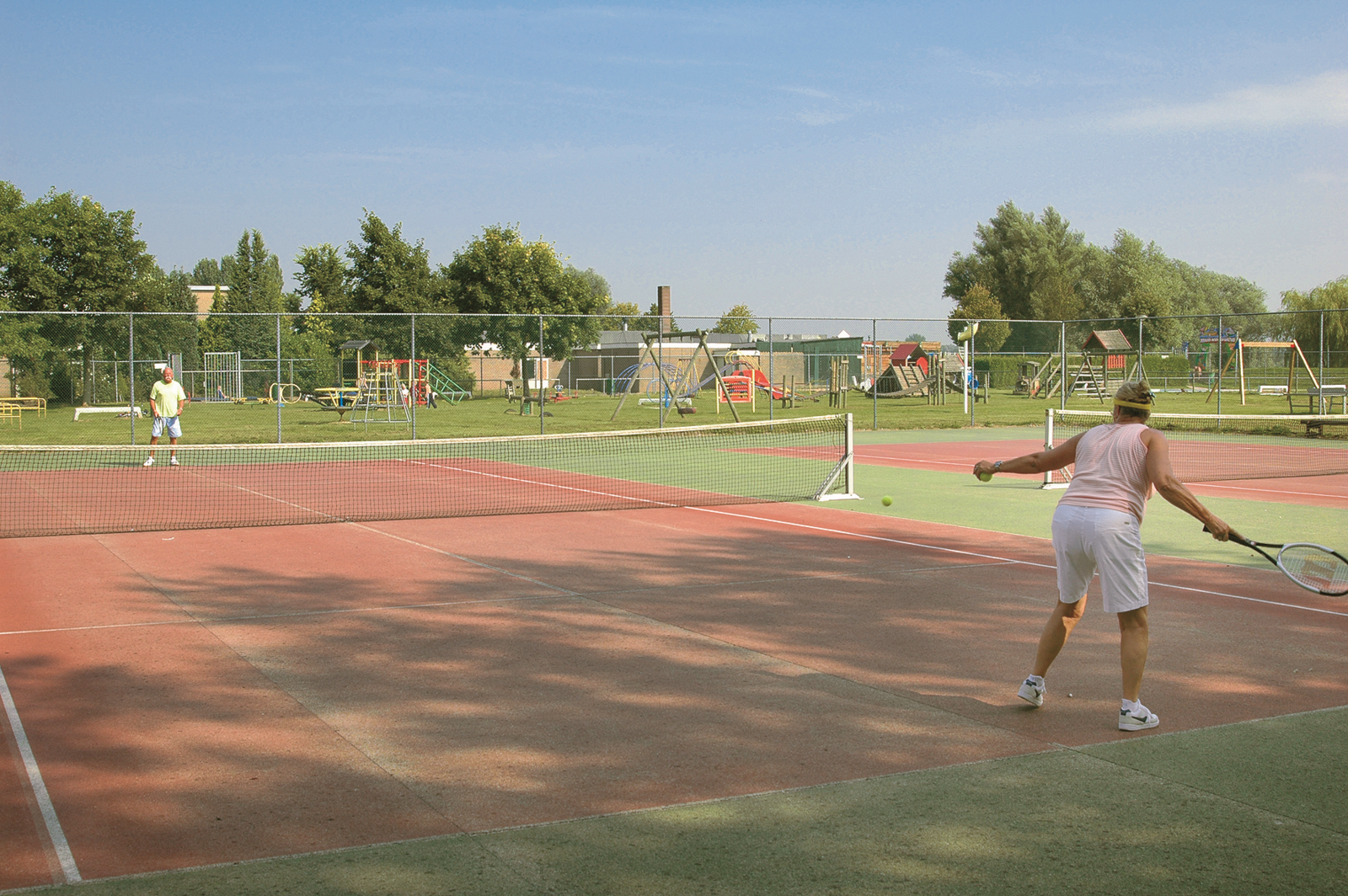 Tennis court
Challenge your family to an intense tennis match. The park has 2 all weather tennis courts. Tennis rackets and balls are available for a fee at the reception.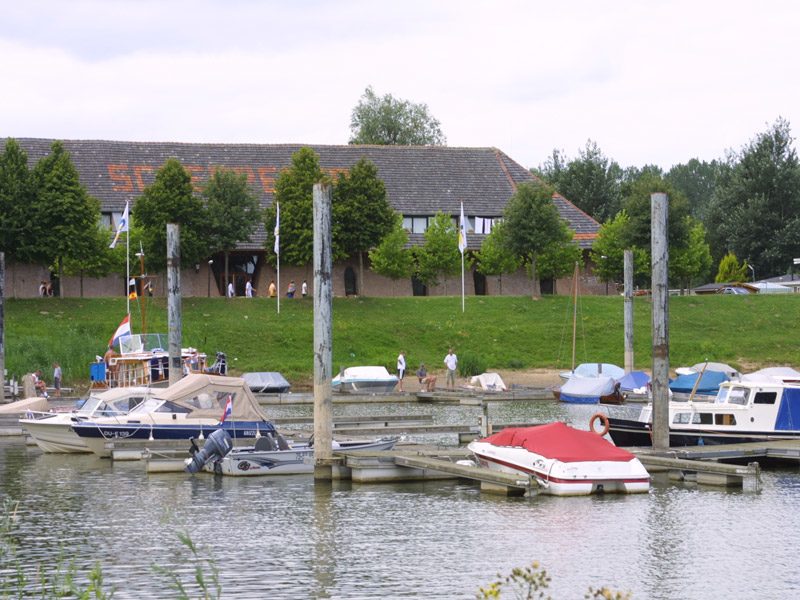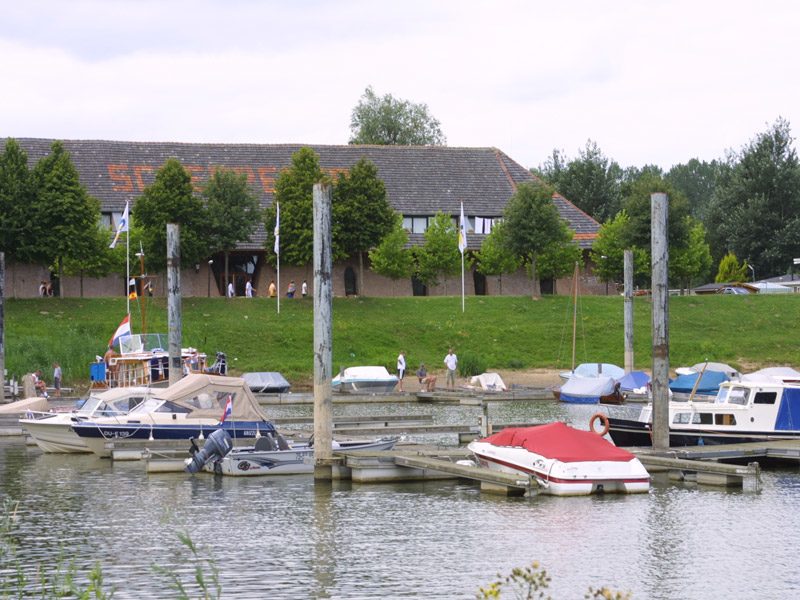 Marina on the IJssel
The large marina is located directly on the IJssel river. This private marina has seventy berths and a number of spaces for jet skis. Perfect if you want to make a boat trip on the IJssel from the park. You can visit various "Hanze" cities such as Deventer and Zutphen directly from the harbor. The cozy town of Kampen and the connection to Flevoland are also easily accessible by boat.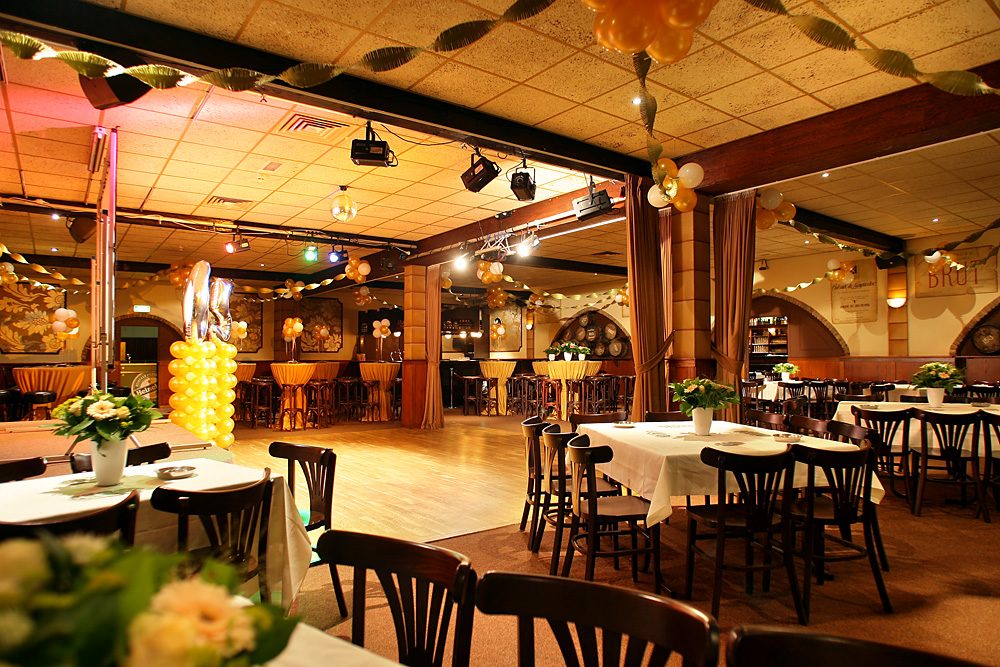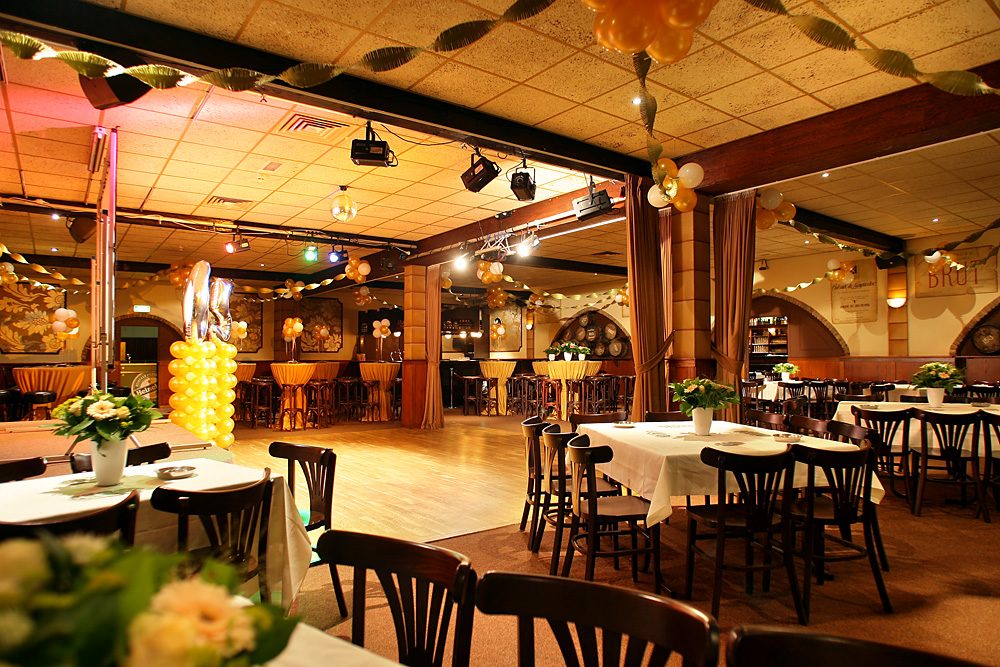 Pub + Bogen hall
This pub offers old fashioned ambiance. Have a nice drink at the bar and toast to a successful holiday. The Bogen hall is used in the high season for many different activities for young and old. For example live music nights, (children's) bingo nights, (children's) shows and many more.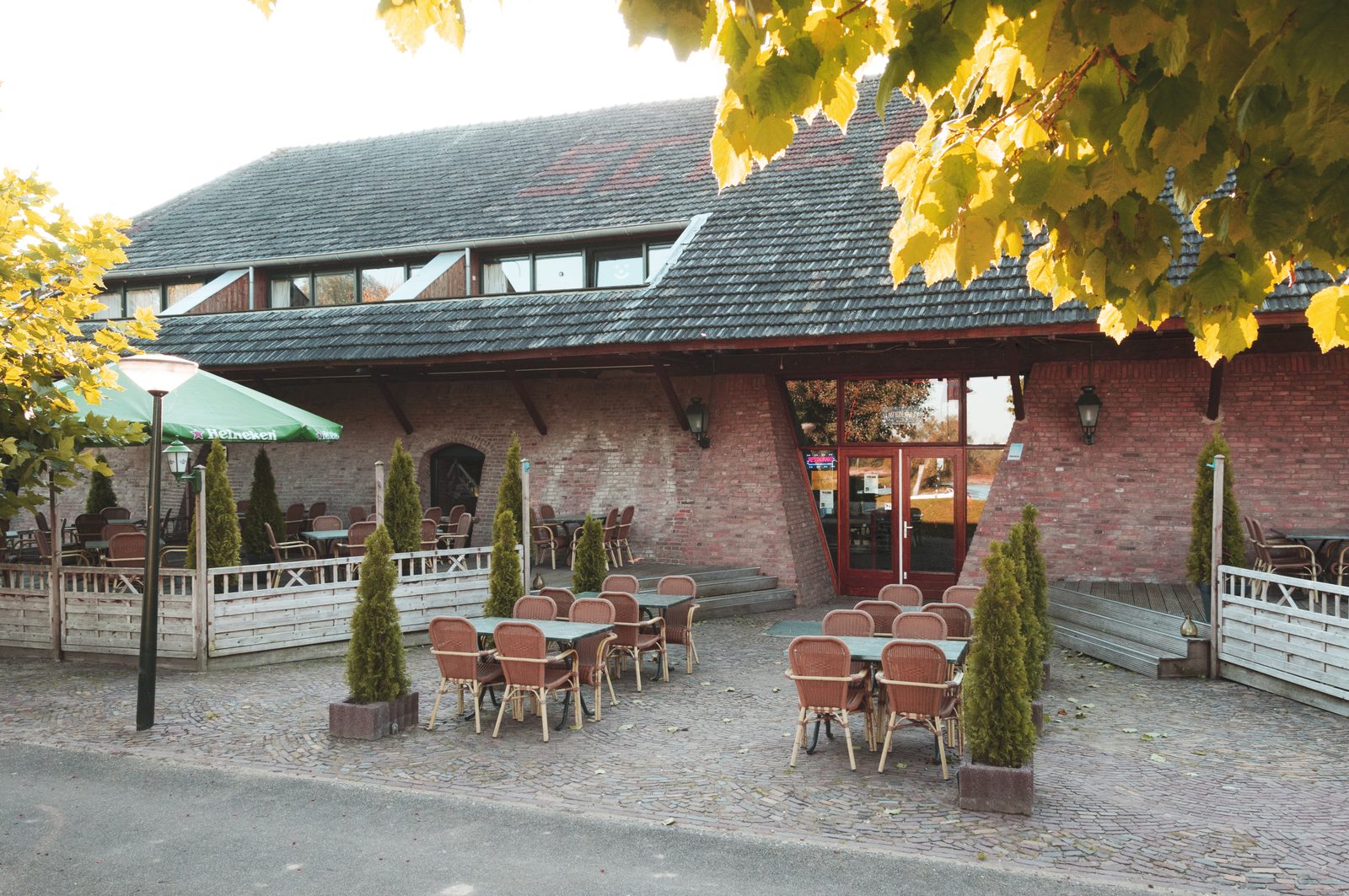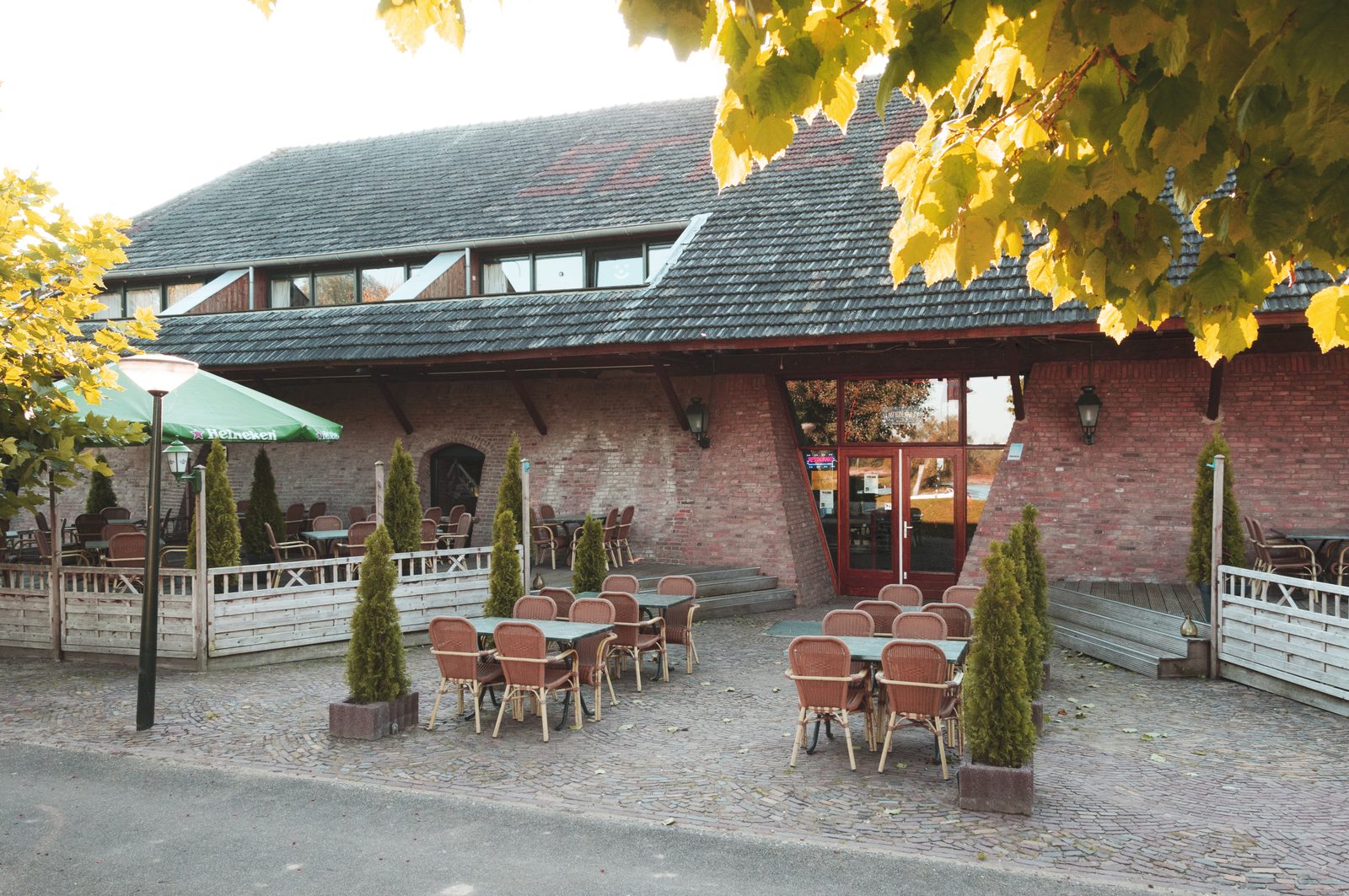 Restaurant Het Havencafé
Restaurant "Het Havencafé" is a child-friendly a la carte restaurant. Situated in an atmospheric stove oven with a large terrace located on the IJssel river. The restaurant is also very suitable for parties and events. We can cater the event completely according to your wishes with our many possibilities such as: a hot and cold buffet, snack buffet or a barbecue.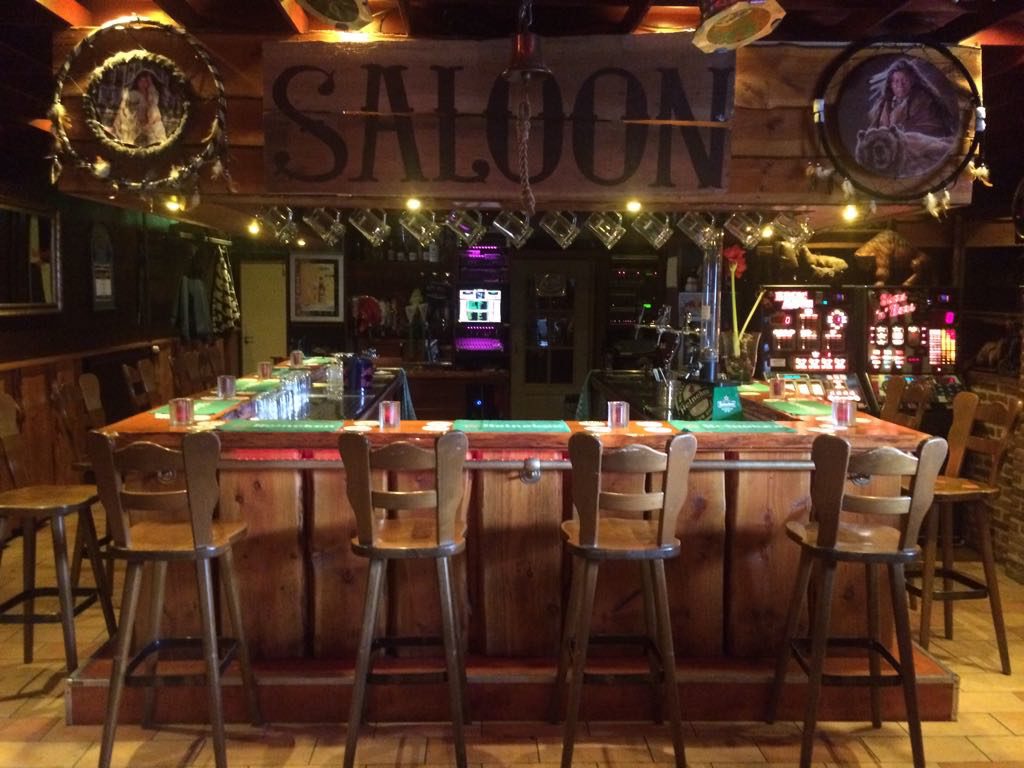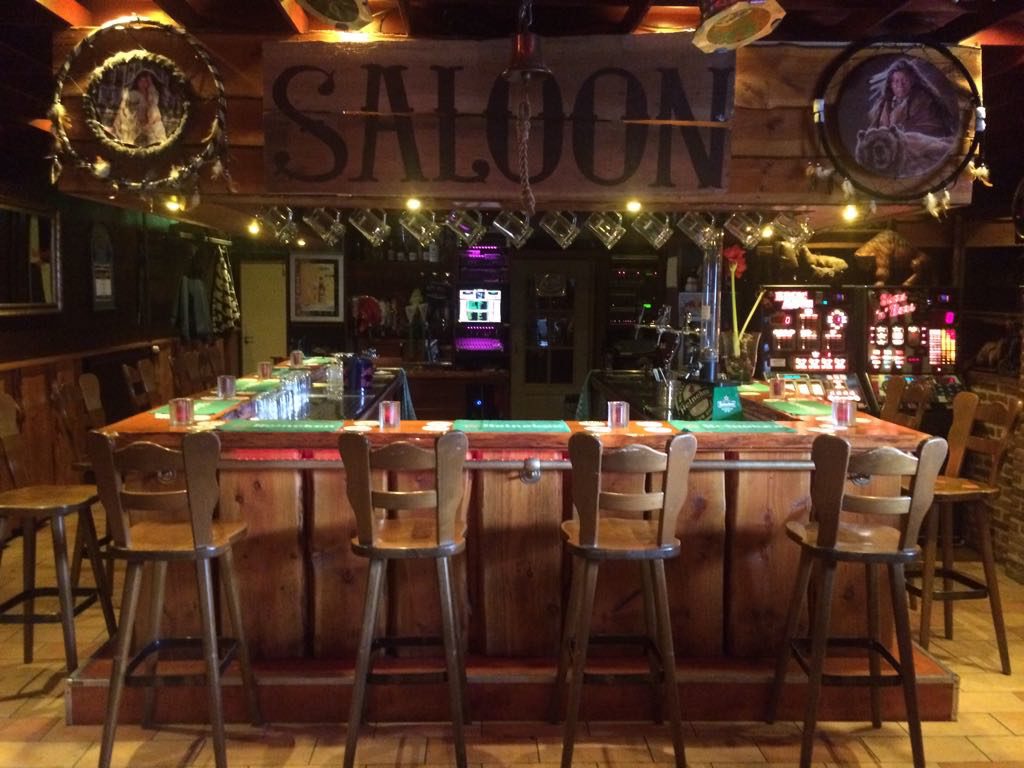 Cafe De Saloon
Pay a visit to Cafe De Saloon. De Saloon has a pool table and darts board. If you prefer to have a drink, then you can take a seat at our cozy bar.
Rent your women's, men's or children's bicycle now at the park. More information available at the reception desk.