Luxurious camping holiday surrounded by nature
Suitable for six persons
In Utrecht, Drenthe or Gelderland
Renting a safari tent in The Netherlands
Would you like to spend the night in luxury, but still enjoy the camping sensation? Opt for a safari tent! You will be camping in nature, while having every luxury and comfort you're used to at home. At Succes Holidayparcs, you can rent a safari tent in The Netherlands with every convenience imaginable and suitable for up to six persons. This makes dragging your own tent around something of the past! Your glamping holiday can start the moment you arrive.
The luxurious safari tent is fully furnished and offers an open kitchen equipped with the necessary appliances, a spacious lounge corner and two bedrooms, of which one is furnished with a double bed, the other with two bunk beds. Each safari tent features a terrace with garden furniture, allowing you to enjoy the outside air. A holiday in a safari tent in The Netherlands has never been more fun! Succes Holidayparcs offers the following options:
Safari tents near the Veluwe
Safari tent in Drenthe
Safari tent in Utrecht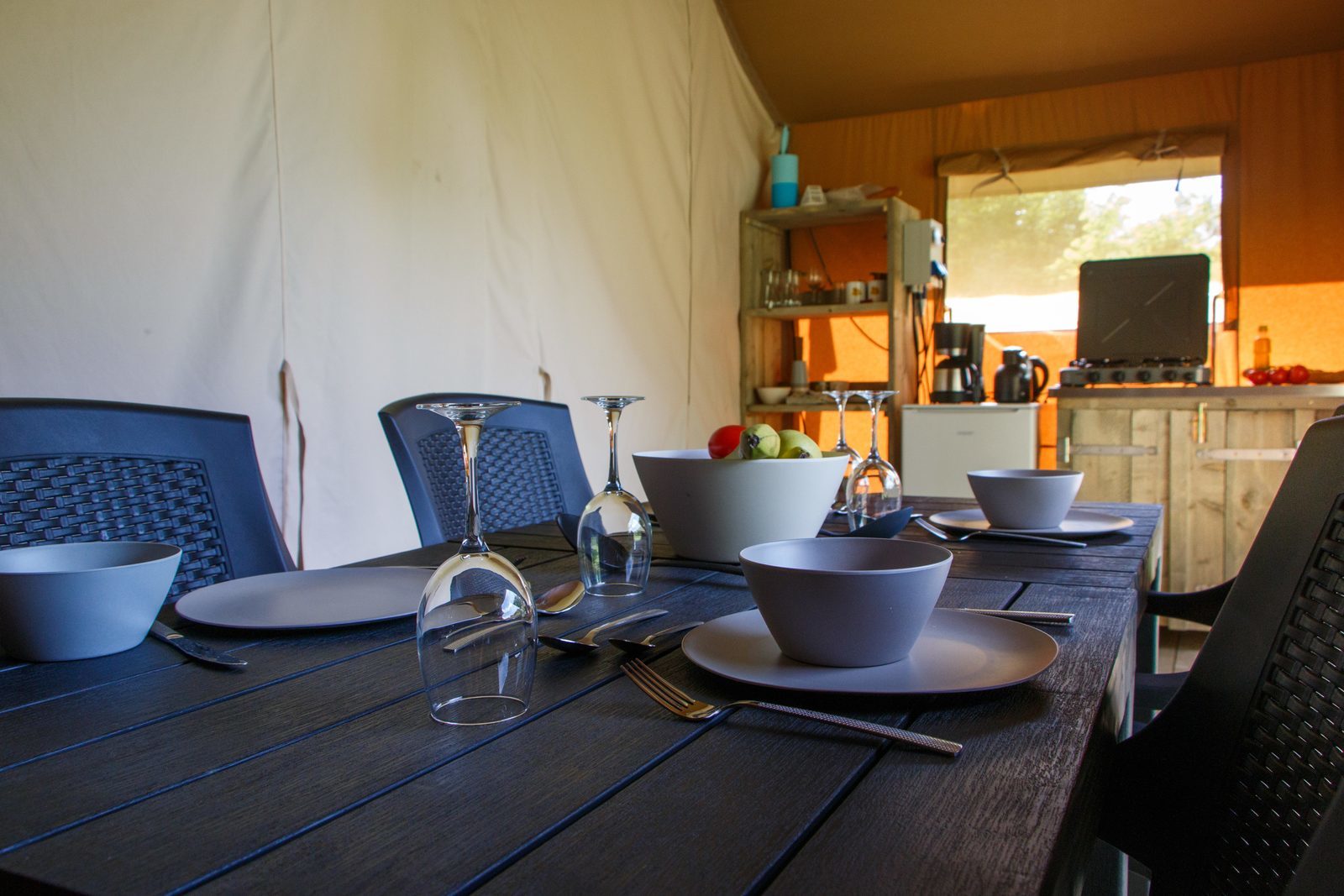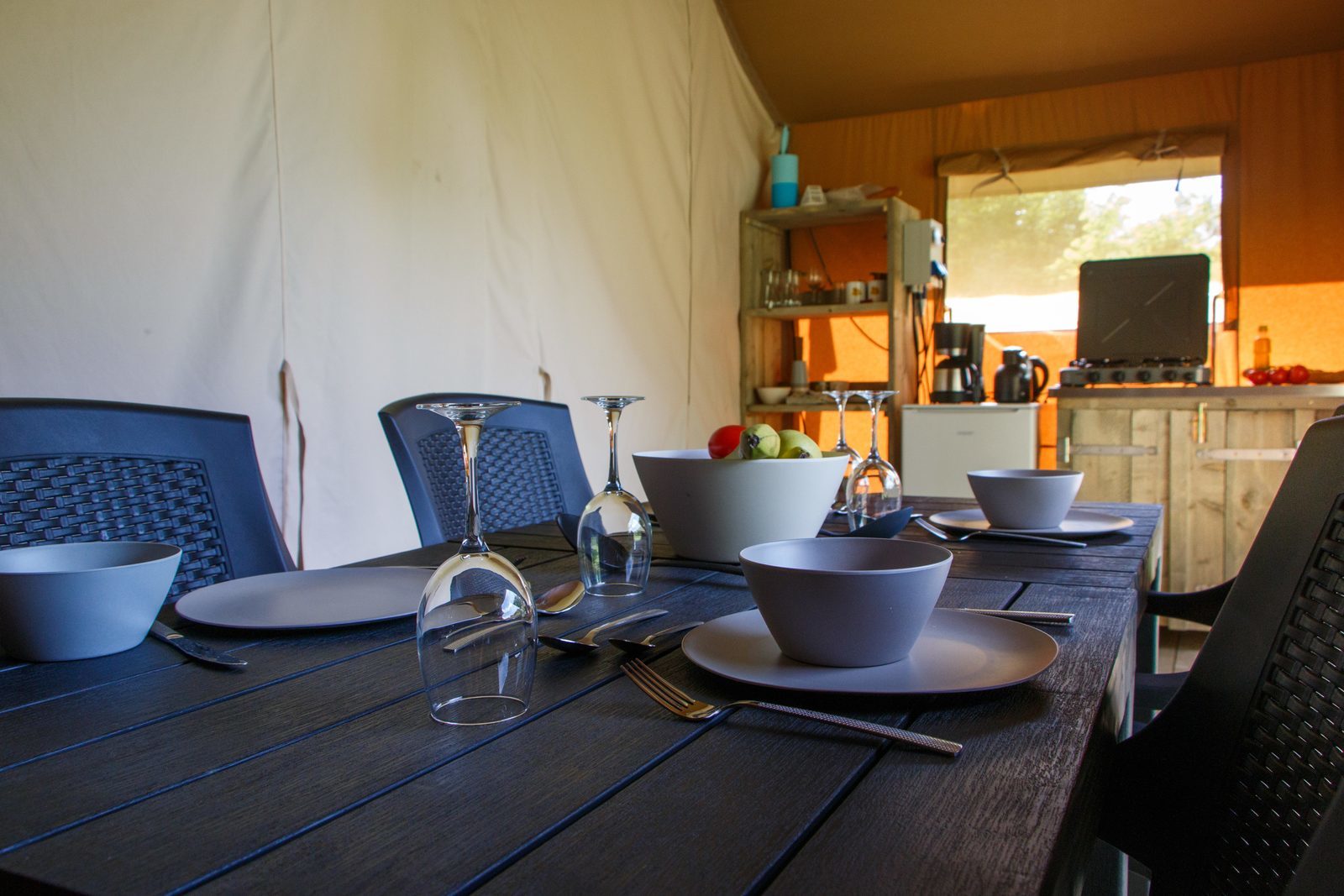 Safari tent at De Tien Heugten
Netherlands - Drenthe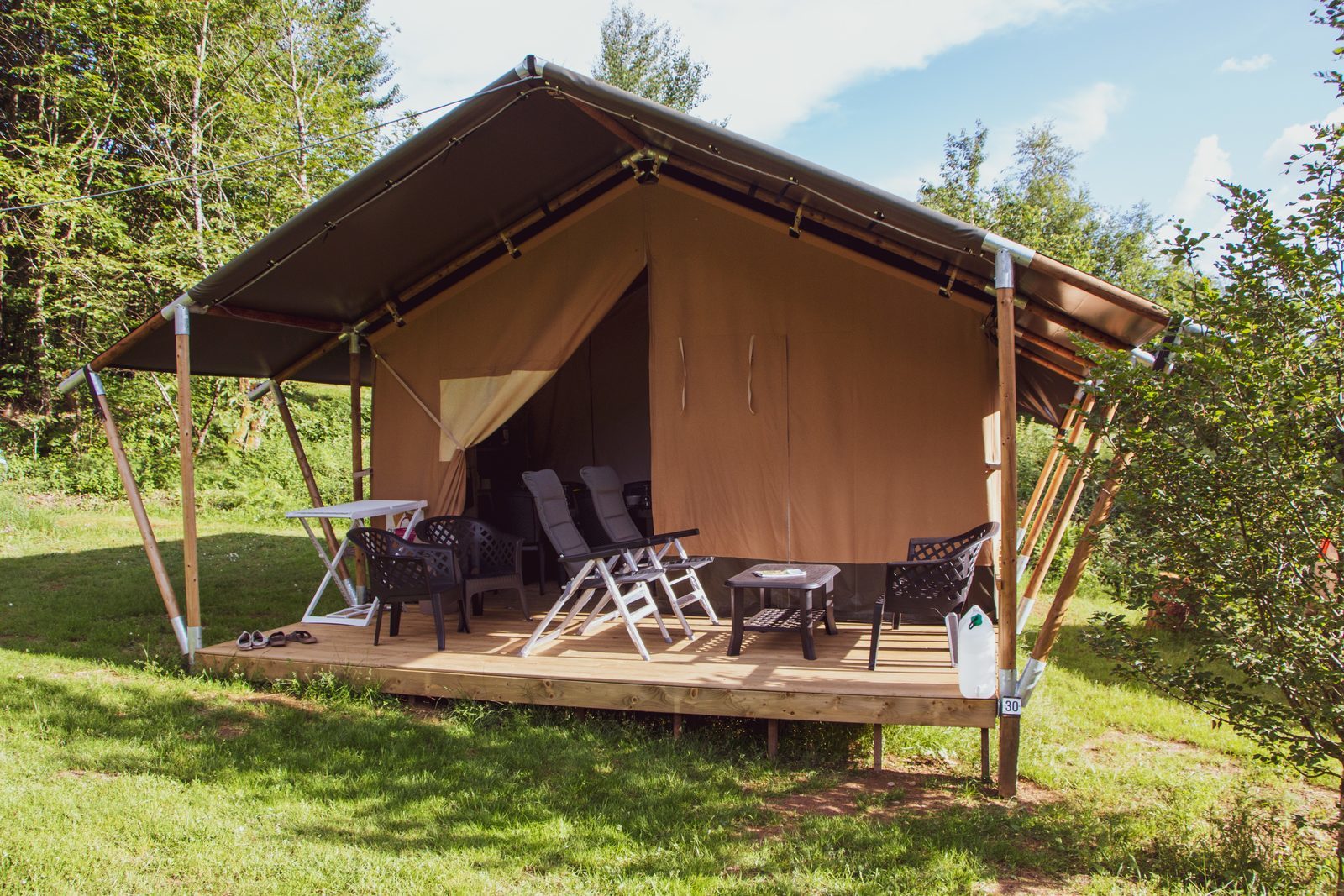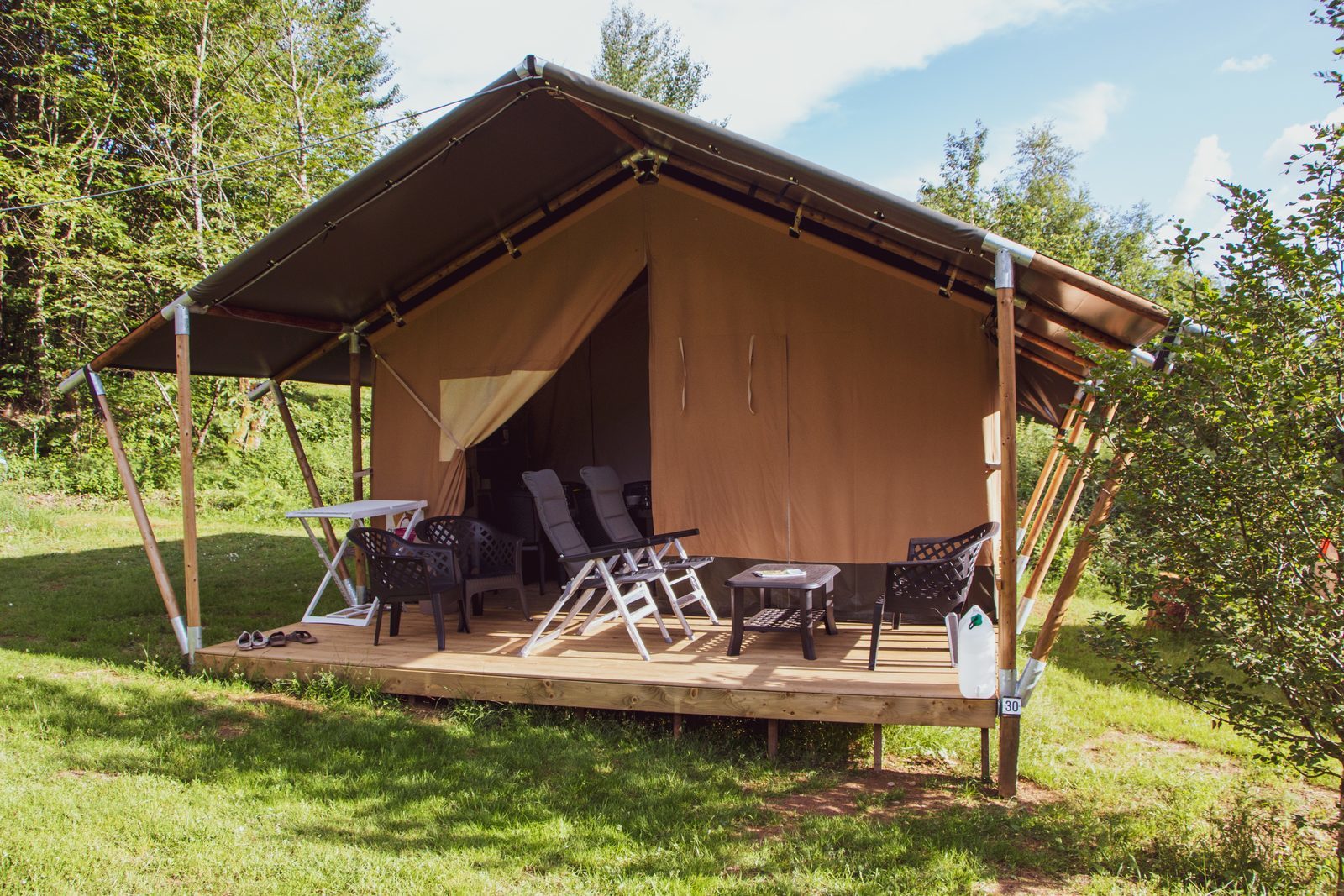 Safari tent at the Scherpenhof
Netherlands - Gelderland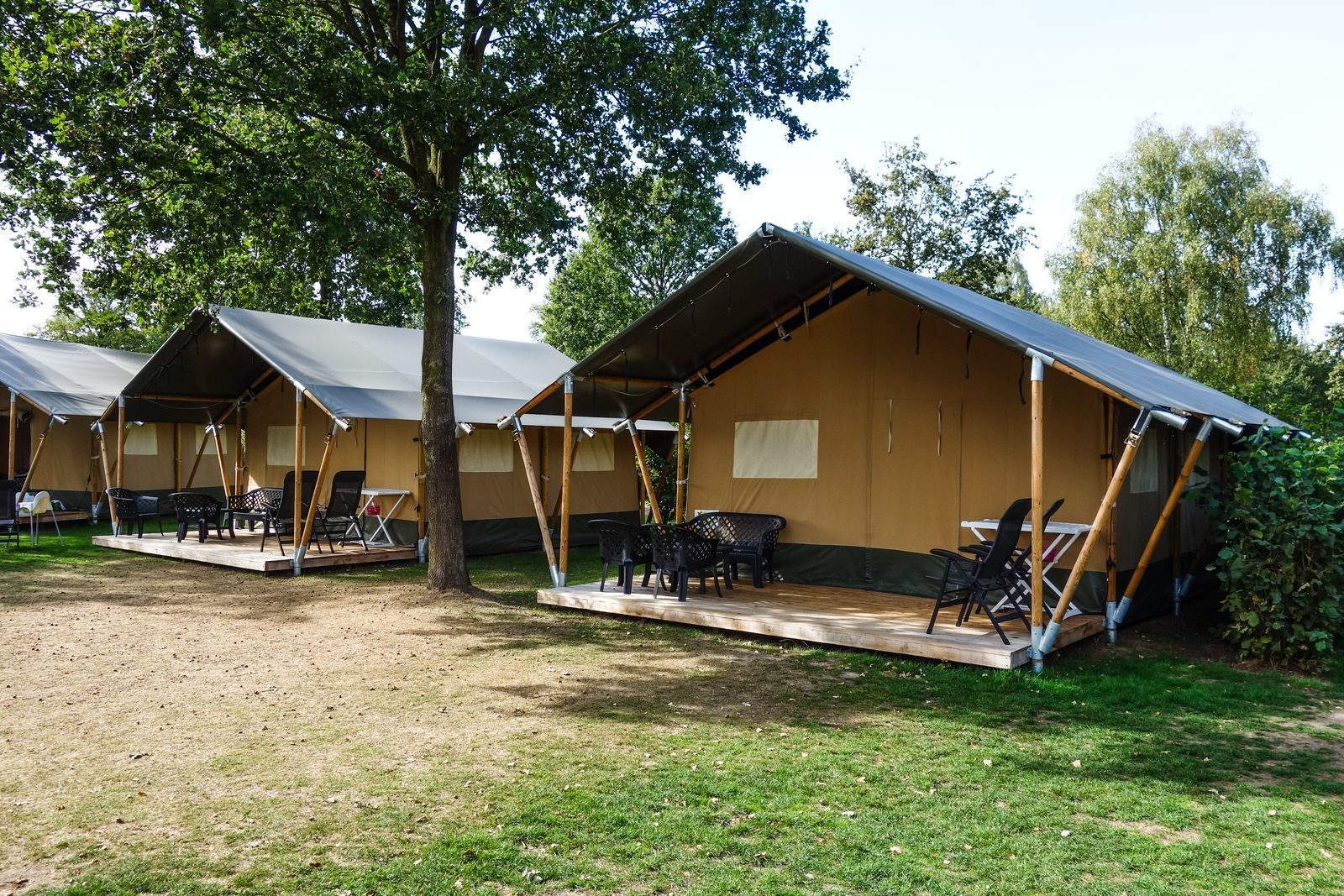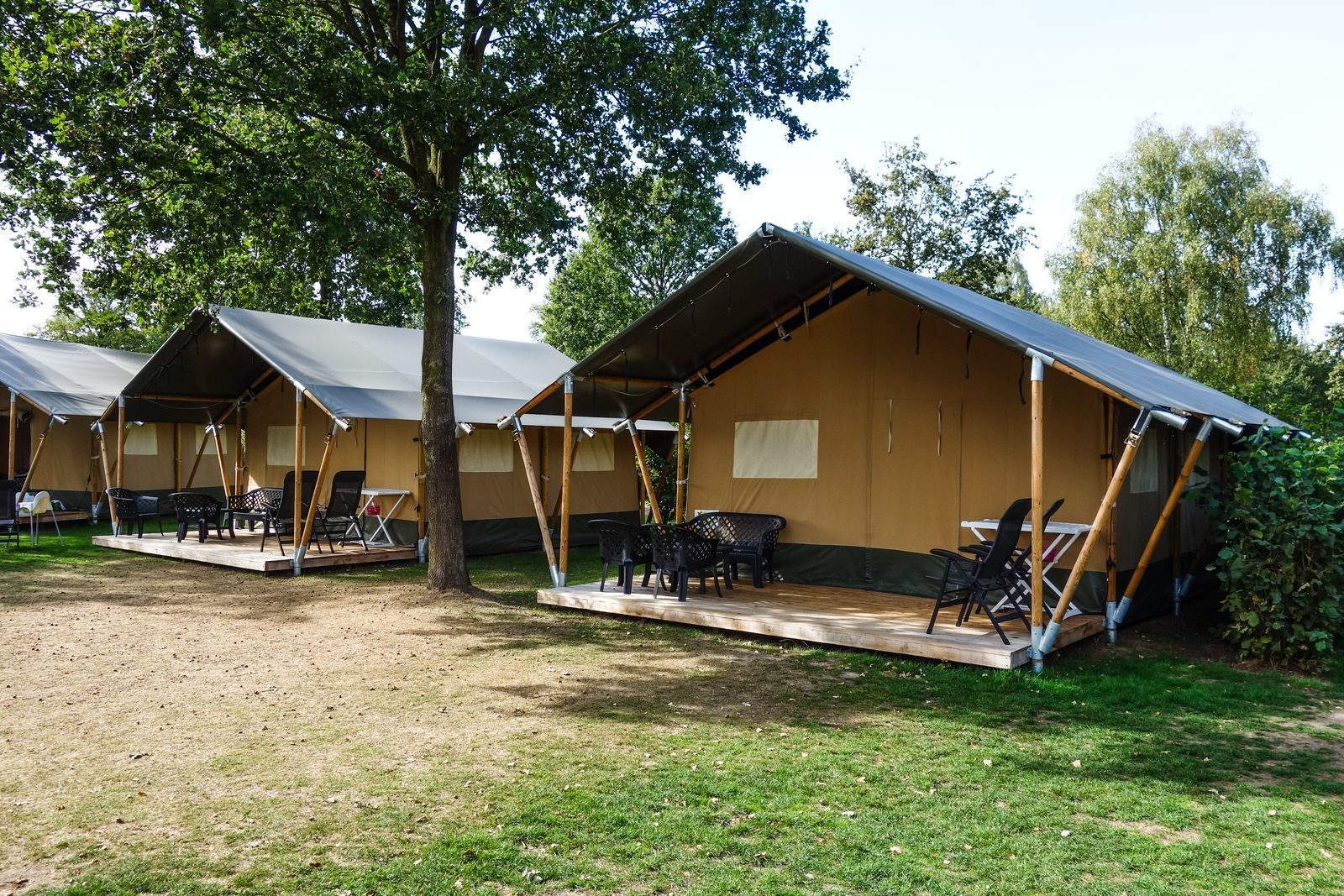 Safari tent at Bonte Vlucht
Netherlands - Utrecht
Luxurious camping in a safari tent
If you choose a glamping experience at Succes Holidayparcs, you will get to enjoy some luxurious camping in a safari tent. Your safari tent in The Netherlands allows you to use the facilities optimally. Have lots of fun in the water at the swimming pools, climb and clamber at the playgrounds, get active at the sports fields or enjoy many hours of playtime fun with the entertainment team during the school holidays. Two of our campsites in The Netherlands offer a marina where you can enjoy various water sports activities.
Facilities
Outdoor swimming pools
Sports and games fields
Playgrounds
Entertainment team during the holidays
Bicycle rental
Catering venues
The area around your safari tent
Would you like to set out into the area surrounding your safari tent? There are lots of options! If you're choosing a safari tent in Drenthe, make sure to visit the cities of Emmen, Assen and Groningen, offering you options when it comes to shopping, museum visits and more. When choosing a safari tent at the Veluwe, it will offer you the perfect opportunity to explore the Veluwe either by bicycle or on foot. If you will be staying in Utrecht, you may want to visit the Utrecht Hill Ridge, visit the military aviation museum or go for a day of shopping. The options are limitless! Our child-friendly campsites ensure a carefree and luxurious camping holiday with your family or friends.
View prices & availability
Discover Succes Holidayparcs